In Loving Memory of Louis G. Manios 1941-2019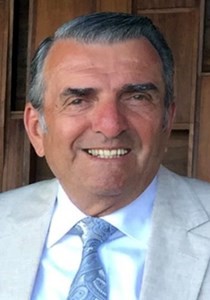 Our beloved co-worker, founding partner, and wonderful friend, Louis Manios, passed away at his home surrounded by his loving family on Sunday, January 20, 2019.

Known to many as "Louie," he was a dedicated husband, loving father, loyal friend, highly respected businessman, and committed pillar of his community. Louis was a member of St. George Greek Orthodox Church, where he served on the Parish Council and as President for multiple terms.

Louis attended Clemson University as well as Furman University. He was an avid outdoorsman and religious Clemson football IPTAY Heisman Donor and fan. Louis was immensely touched by a recent introduction to Clemson Head Coach Dabo Swinney and his All In Team Foundation.

Preceded in death by his father, George Elias Manios, Louis is survived by his wife of 47 years, Gloria Ridenour Manios; sons, George Andrew Manios and Christopher Louis Manios; daughters-in-law, Erica Ahlin Manios and Amy St. Hart; granddaughters, Alexandra Rose Manios and Olympia Jade Manios; mother, Stella Manios; sister, Georgia Ann Koutsoukos (Gus); and brother, Teddy Manios.